Top 3 Time-saving Features on Cloudphone.com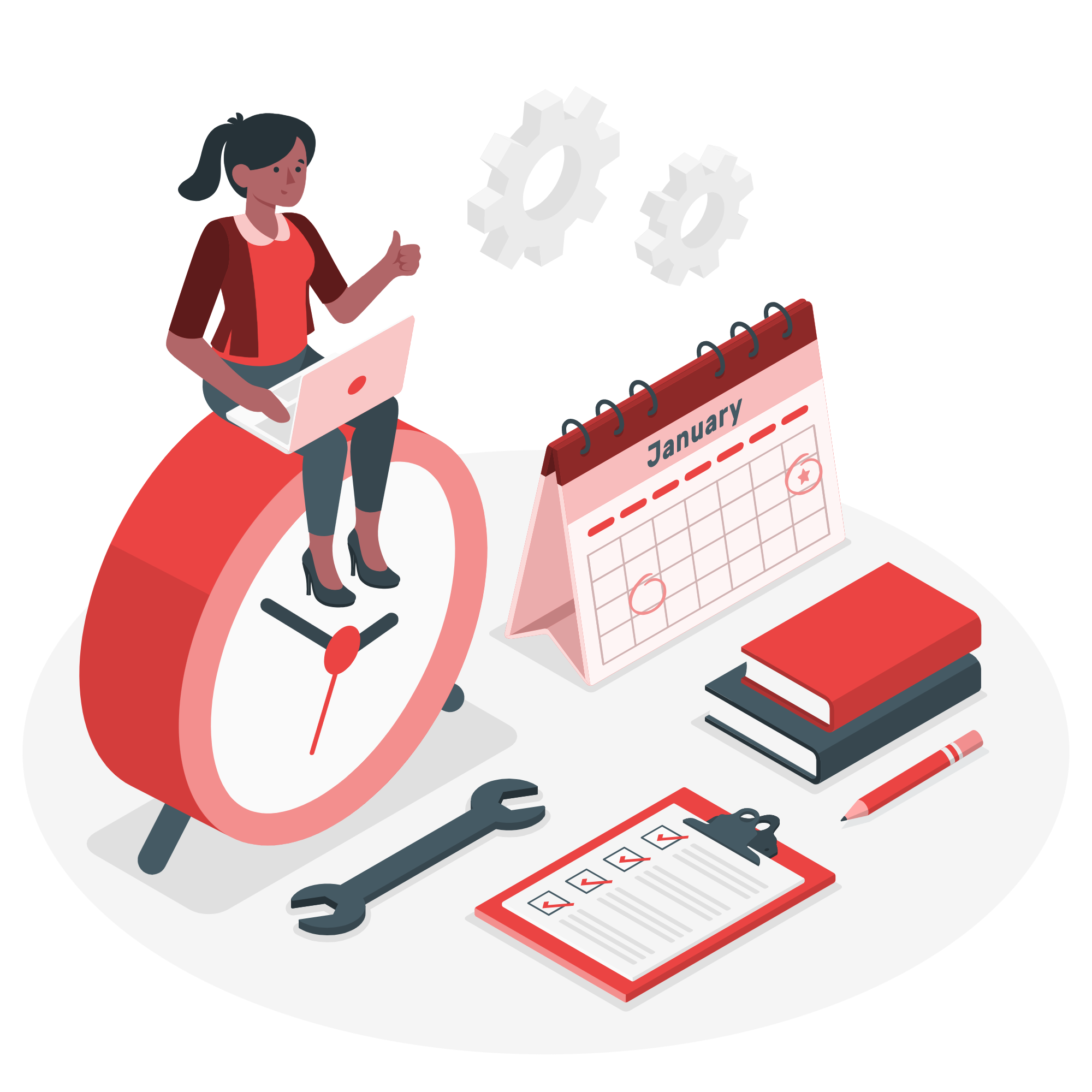 We all could use a little more time in the week. That's where Cloudphone.com really comes in handy. Our automation tools for calls and texts are designed to help you better manage your time and minimize interruptions in your workflow.
See, Cloudphone.com is so much more than a virtual phone system. With the right configuration, it can act as a personal receptionist, to which you can delegate certain conversations and functions of your small business.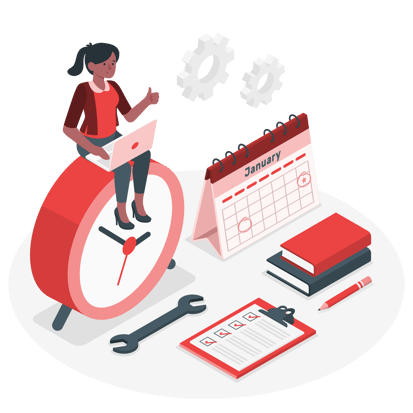 It's important that you set up your account the right way to make sure you're leveraging all of the right features that are designed to help you save time and money.
In this blog, we'll go over the top 3 time-saving features that other customers swear by and the ways in which they use them to shave hours off of their work weeks. Remember, spending a little time upfront can save you a great deal of time in the long run.
Here's what we'll cover:
1. Call-2-Text Feature

As we all know, consumers don't always pay attention to the "Email to Book '' or "Fill Out the Form" on your social media profiles or websites. They prefer to call, and so they do. And this is a perfect example of how the Call-2-Text feature can help you avoid those interruptive phone convos while still helping your customers out.
The Call-2-Text Feature redirects customers and filters them into an effective sales funnel, all while keeping yourself off the phone and focused on the important items on your agenda.
If you've already set up your Cloudphone.com automated receptionist menu, you may have noticed the option to "Send a Text Message" in the drop-down list. By selecting that option, you're activating the Call-2-Text feature.
(If you're reading this and thinking… What is my automated receptionist? You're going to want to read this blog here: Guide to Automated Receptionists).
How It Works
With Call-2-Text, you can enable a customer to switch to a text conversation by simply clicking a button.
Let's say you want to make it easier for your customers to book an appointment or check if you have walk-in availability. Or maybe ask for a custom quote, or discuss a billing issue.
All you have to do is set up your auto-attendant menu to send a text message when they "Press 3" (or whatever number you choose).
They will automatically receive a text message with whatever information you would like to provide. Like a link to your calendar link or form. Or if they just want to continue their conversation via text, you can prepare a message
Pro tip: Oftentimes, customers call because they simply don't realize they CAN text a business. With Cloudphone.com, you can maintain the appearance of a larger, more professional business, while still allowing your customers to reach you on a human-to-human level.
Customer Example of Call-2-Text
Los Angeles-based Nail Salon Uses Call-2-Text to Increase Walk-in Rates
Run by one badass entrepreneur, this pop-up nail salon in Los Angeles has blown us away with their creative use of the Call-2-Text feature. With appointments making up only a third of her business, she relied heavily on walk-ins for the majority of her revenue. And walk-ins very much relied on her answering the phone.
But without the help of a receptionist, she found it impossible to stay present with her clients while also staying on top of her next appointments. And simultaneously, stressing over missing out on potential walk-ins.
As she started to notice a pattern in the types of calls and questions, she decided to set up the Call-2-Text feature to redirect these conversations to text. To do so, she added the following options to her virtual receptionist menu:
Running late? Press 1 to send me a quick text to let me know.

An automatic text is sent saying "Thanks so much for letting me know. Please let me know your new ETA. Any longer than 20 minutes past the original appointment time, however, will be required to reschedule."

Calling about walk-ins? Press 2 to receive a text with availability.

An automatic text is sent saying, "Hey there! My business runs on walk-ins :) Let me know how soon you would like to come in and I'll get back to you asap."

Need to cancel an appointment? Press 3 to cancel via text.

An automatic text is sent saying, "Sad to see you go :( but thank you for letting me know! Please follow this link to reschedule. "

Want to make a future appointment? Press 4 to book one in just 3 easy steps.

An automatic text is sent saying, "Let's get you booked! Follow this link to schedule an appointment directly in my calendar."
The result? This savvy entrepreneur was not only able to stay off the phone and stay focused on her clients, she instantly noticed an increase in her client base, both walk-ins and appointments.
She attributes it to a couple things. First, she is able to do her job 10x better without having to lose focus, and second, she is able to be more efficient with less interruptions. She's able to schedule back to back appointments and basically run her business from her Cloudphone.com text inbox. She said her clients appreciate the simple system and the fact that she isn't constantly answering her phone while doing their nails.
How to Set Up Call-2-Text
1. Sign into your Cloudphone.com account.
2. Select Receptionists from the navigation menu on the left.
3. Select Manage My Receptionists and click the receptionist you would like to edit.
4. Scroll down to the Menu and select which number you would like to use for the call-to-text feature (you can set this up for multiple numbers).
5. Select Add or Edit, if you're editing a menu option that is already set up.
6. From the Select Action drop-down menu, choose Send a Text Message.
7. Type out the message you would like sent when your customers choose this option.
Advanced Settings will give you the option to Play Audio Confirmation Message, which you can edit.
You can also change the language, voice, and speed of the message.
8. Select from the Next Action drop-down menu to choose what you would like to happen next, which can be any of the following:
Repeat Greeting
Connect to Extension
Connect to Phone Number
Connect to Voicemail
Connect to Another Virtual Receptionist
9. Don't forget to save!
2. Subscriber Lists
When you're growing a small business, you're in a constant juggle of 2 things: doing the work, and generating more work (to put it simply). According to The Alternative Board, the average entrepreneur spends 68.1% of their time working "in" their business, while 31.9% is spent working "on" their business.
What if we told you that you can market, scale, and drive revenue all from your Cloudphone.com app? Yepp – with the Subscriber List feature.
How It Works
Now, the concept of creating a list looks a little differently when it comes to our platform. We're not talking about going through your existing contact lists to collect names and numbers.
This is more of an "if you build it, they will come" type scenario.
First, you create the subscriber list. Give it a name, give it a purpose. And most importantly, choose a keyword that will allow leads to join your list in seconds. When they join your list, they opt in to receive content from you via text on an ongoing basis (unless they text STOP to opt out).
Whether you want to share a piece of marketing content or surprise your customers or clients with occasional discounts, subscriber lists let you connect and engage with your subscribers regularly.
All you have to do is promote your keyword along with your business number and create a valuable incentive for leads to opt into your list. Our virtual phone system will then continuously generate new leads for you in the background which frees up some time for other activities.
Customer Example of Subscriber Lists
Digital Marketing Consultant Doubles Monthly Revenue
Since beginning his digital marketing business, this extraordinary Cloudphone.com customer found himself working 60+ hours per week to keep up with his existing client work. He couldn't even fathom the thought of taking on more work, but knew he had to find a way to scale his business and generate more revenue.
As a marketing expert, he knew email marketing wasn't as effective as it once was. And after reading that text messages receive a 98% open rate, he created a subscriber list to give the SMS marketing angle a try.
He plastered his keyword everywhere – on his social media profiles, website, landing pages, PPC ads, and made advertising his keyword his #1 goal.
While the ads started to gain a little traction, he pulled together his most valuable content and created a drip campaign that delivered each piece to the subscribers on a weekly basis, cleverly calling it his 'ADvice Column'.
After a month of growing his subscriber lists, he sent out a text offering a 10% discount for the first month of his retained services. This single text message brought him 68 new client inquiries from which he converted 11 small businesses into new consulting clients - doubling his monthly revenue and allowing him to hire a team to help him handle the influx.
How to Set Up a Subscriber List
Go to your

Cloudphone.com portal

.


Select Subscriber Lists in the left side navigation menu.


Select Add Subscriber List.


Name or label your list.


Choose a keyword for your customers to use to opt in.


Write the Welcome Text or choose from your list of drip campaigns that will automatically be sent to new subscribers.


Save by clicking Add New Subscriber List in the top right corner.
3. Blast Texts
As we mentioned above, SMS receives a 98% open rate. That's absolutely insane compared to a 15% to 25% average open rate for email marketing. And not to mention, text messages are sent instantly to the consumer's phone and are seen within 90 seconds.
Blast texts are a no-brainer way to take advantage of these valuable statistics and reach your clients or customers all at once.
How It Works
Let's say you have an important announcement to make about your brand. Maybe you've updated your pricing, or you're running a promo. Maybe you're hosting a special webinar or event.
If you need to get a message to all or a group of your customers, blast texting allows you to type out one message and send it to everyone with a single click. Reach everyone within minutes and feel confident that all or most of the recipients are actually opening the text. It's up to you to make it enticing and creative enough to get them to click!
Customer Example of Blast Texts
Real Estate Agent Finds Buyer for Multi Million Dollar Home in 1 Day
This real estate agent has been a Cloudphone.com customer for several years and has always raved about the blast texting feature. So we decided to ask her what was one of her favorite ways she has used it in the past.
She went on to tell us how she started working with this client who had been struggling to find a buyer for his multi-million dollar home. He decided to let his original agent go and work with her. She felt a lot of pressure to pull this off, especially because he was not willing to budge on the price point.
She immediately hit the ground running and the first thing she did was craft 2 cleverly worded messages. One would go to her network of real estate agents, friends, family, and fellow professionals that might be able to connect her with a buyer. The other text would go out to an exclusive group of investors and buyers that might be interested in the property. Both groups were already segmented into Subscriber Lists in her Cloudphone.com account.
Within an hour, she had already received a couple dozen responses to the texts. The next morning she received a phone call from an interested buyer, who had been forwarded her text message. Two days later, he put in an offer and the house went into escrow.
How to Set Up Blast Texts
Sign into your

Cloudphone.com account

.


Select Texting from the navigation menu on the left-side.


Select Blast Text.
Choose the subscriber list you would like your blast text to reach.


Type out your message, or scroll down to choose from a number of pre-written templates.


Choose the date, time and time-zone you want your text to send, or select Send Now to immediately text your subscriber list.


You can Send Test to see how your text will look on your phone.
Save Time, Stay Focused
Here at Cloudphone.com, it is our mission to help you save time, stay focused and scale your business. We hope this article has inspired you in some way to make better use of your Cloudphone.com account. If you ever have any questions, don't hesitate to reach out.