Are Toll Free Numbers Still Relevant? The History & Benefits of 800 Numbers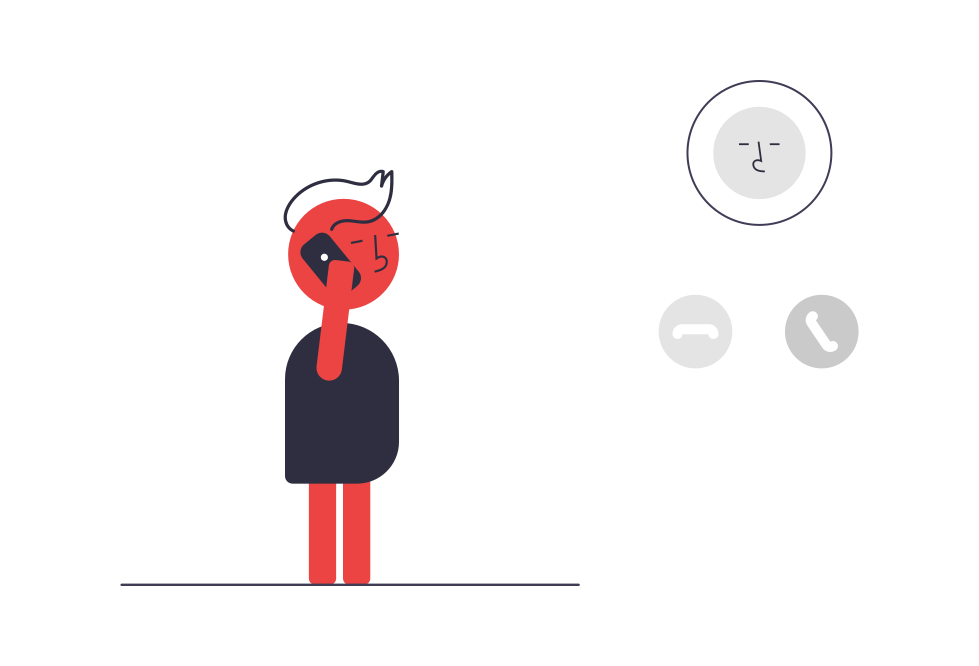 If you're a small business owner and haven't cashed in on this inexpensive business asset simply because you didn't think it was relevant, easy to obtain or because you aren't clear on how a toll free number could help your business, read on.
Think toll free numbers are just for large enterprises or call centers? The reality is they can be an indispensable business asset for companies of all sizes – even a one- or two-person startup.
Beyond providing customers and prospects with a free and convenient way to call your company, a toll free number offers a long list of benefits, such as brand recognition and credibility, and are a great way to expand your business into new markets.
But Are Toll-Free Numbers Still Necessary?
The toll free number has evolved over the years from a novelty during the days when AT&T had a monopoly on them in the 1960s, to the ubiquitous customer service and marketing tool it is today.
But the world has changed, and many small business owners are wondering… do toll free numbers matter anymore?
Modern customers often aren't as concerned with who is going to pay for a call, especially with many home phone plans now including long distance and mobile smart phones which will 'ding' them for minutes no matter where the call is ending up.
So it begs the question: are toll free 800 business phone numbers still relevant today? In this guide, we'll walk you through what toll-free numbers are, how they came to be and how they can benefit your business.
What is a Toll-Free Number?
A toll free number is a telephone number with special area codes (such as 800, 888, 877 and 866) that allow callers to dial your business without incurring any cost – making it an ideal form of communication for all types of businesses. Whether you run an e-commerce website or a flower shop, any business that requires customers to call in to make a purchase, connect with customer support, or inquire about a service can benefit from a toll free number.
Generally, toll-free numbers are issued on a first come, first served basis, but going the extra mile for your customers and choosing a memorable number – like one with repeating digits or patterns – could make an impact on your call volume, sales and ROI.
After all, making it easy for customers to contact your business is key to keeping them happy, which directly impacts your bottom line!
FAQs About 800 Business Phone Numbers:
Are 800 numbers for business free?
Customers can call your 800 number free of charge. For businesses, the cost of adopting an 800 number varies depending on the carrier or phone service.
Many virtual business phone systems, like Cloudphone.com, provide a toll-free phone number when you sign up for their plan.
How do I get an 800 phone number?
There are several virtual business phone systems available for modern small businesses today. These platforms provide a toll-free number, 10 digit long codes, local numbers and other options to activate call services on your mobile devices.
The Early Days of Toll-Free Numbers
From the creation of 800 numbers for business in the 1960s to the 1980s AT&T held a monopoly on them, and charged a premium many times those of regular calls for the service. Fortunately that came to an end in 1982 when the monopoly that was "Ma Bell" was divided into seven independent companies.
The ensuing competition for long-distance rates, including 800 numbers, drove rates down. This opened the door for businesses that previously could not afford 800 phone numbers and many adopted them as a standard business practice.
Following the breakup is also when the vanity number cropped up. Customers could now select their virtual phone number associated with numeric keypad codes, and unforgettable corporate numbers. This innovation changed the way businesses marketed phone numbers forever.
800 phone numbers became so popular and such an accepted business practice, that by the late 1990s there were none left and thus the creation of 888, 877, 866, and 855 numbers were introduced to meet growing demand.
The Year 2000 and Beyond
While the Internet age has delivered a multitude of voice options for consumers including various VoIP offerings and the growth of mobile phone usage has changed our communication patterns and business landscape, the need for toll free numbers is still present today.
Even though the draw of the toll free number has less to do with cost to the consumer than in the old days – thanks to the unlimited phone plans of today, toll free numbers still offer the perception of reliable customer service.
They offer a professional image for businesses, as well as the ability to appear larger, either in size or geographic scope. This is especially important for businesses looking to represent themselves across various cities and states, but also for the smallest businesses who want to appear larger and more established.
That combined with the advances in technology that allow for call forwarding with the aid of a virtual assistant make it an essential business tool even in today's mobile world. We'll go over the benefits of 800 numbers for small business in more depth below.
What's Next?
As for what's next for 800 numbers, some have even speculated that we may see 1-800 data in the future, where customers will avoid costly data usage to glean customer support via the web. We will have a front row seat to that debate, which is sure to continue.
One thing is for sure, there is no replacement for talking to a live human being, whether that dialogue kicks off with a web search or not, you will want to make sure you have all the bases covered. Customers expect to be able to contact you in their preferred mode of communication and for some that still means picking up a phone and calling someone.
4 Benefits of a Toll-Free Number
Toll free numbers can be extremely valuable to businesses looking to project a professional image. They not only provide your business brand with recognition and credibility, but they can also enhance your company's perceived size and image – among other things. Here are a few ways toll free numbers can benefit your business:
1. Appear Larger than Life.
Until recently, toll free numbers were most frequently used by enterprise level corporations or call centers, which is why having a toll free number – even if you're working from your home office — can give the impression that you have a much larger operation.
For many businesses, offering 800 phone numbers means projecting a professional, larger appearance while also giving them the ability to pair it with many modern conveniences to route calls.
2. No Location? No Problem.
With a toll free number, location is obsolete. So whether you're working from home or relocating your brick and mortar, you and your team can be reached simply by forwarding calls to your cell phone or any phone of your choice.
Plus, if you're on the move, having a toll free number through a service like CloudPhone lets you take all your important calls without being tied to a desk.
3. Improve Privacy.
Not only does the added convenience of forwarding calls from your toll free number to your cell mean you don't have to juggle multiple phones – it also means you no longer have to give out your personal number. Keeping personal and business calls separate is vital to maintaining a professional image for your business.
4. Virtual Hub.
Many small businesses these days have remote workers, with no central office and no secretary to direct calls or take messages. With the right setup, a toll free number can act as a hub for your business calls – directing incoming calls to different "departments" or team members, as well as a message center. All it takes is a virtual assistant!
4 Ways to Gauge Whether You Need a Toll-Free Number
Regardless of the industry you're in, your business can benefit from adopting a toll-free number. With other options on the table, however, you may be wondering what's a better option for you -- going the local number route or the toll free number strategy.
If you're not sure if an 800 number is right for you, here are few questions to ask yourself:
Do you want to encourage customers to place orders over the phone?
Advertising a toll-free number is an effective way to drive phone traffic because it can be easier to remember. Choosing a toll free number with a pattern or repeat numbers means people are more likely to call you, generating more sales!
Do you provide customer service via phone?
A toll free number has the perception of being customer-friendly, as the idea is to make calls free of charge for customers who want to connect with you. In the age of the mobile phone and unlimited plans, the cost savings of a toll free number isn't what it used to be, but the perception of reliable customer service is still in play here.
There's nothing worse than needing help with a product or service and finding it nearly impossible to get a hold of a real person -- talk about frustrating! The toll free number is inviting and accessible, so it makes your customer feel welcome to give you a call (and more likely they are to remain a customer).
Would a higher call volume benefit your business?
Whether you sell directly over the phone, have a brick and mortar or are a consultancy, more calls generally mean more sales. A toll free number can also give the impression that you have a large operation -- providing the instant credibility you need to gain more business!
Do you have a broad geographic customer base?
Wherever you're based, if you are able to serve customers outside your local area, a local number may be limiting. A toll-free number can help you capture new markets.
Did you answer yes to any of the questions above? If so, it may be time to take advantage of all that toll free numbers have to offer.
Save time and money with a virtual business phone!
So, are toll-free numbers still relevant? The answer is yes! They're not only relevant, but they have the potential of being incredibly advantageous to your business. An 800 number for small business can transform your business overnight.
If you're a small business looking to improve your customer engagement and boost responsiveness, adopting a toll-free number via a cloud-based business phone system like Cloudphone.com is the right move for you.