13 Must-Have Small Business Automation Tools to Save Time & Money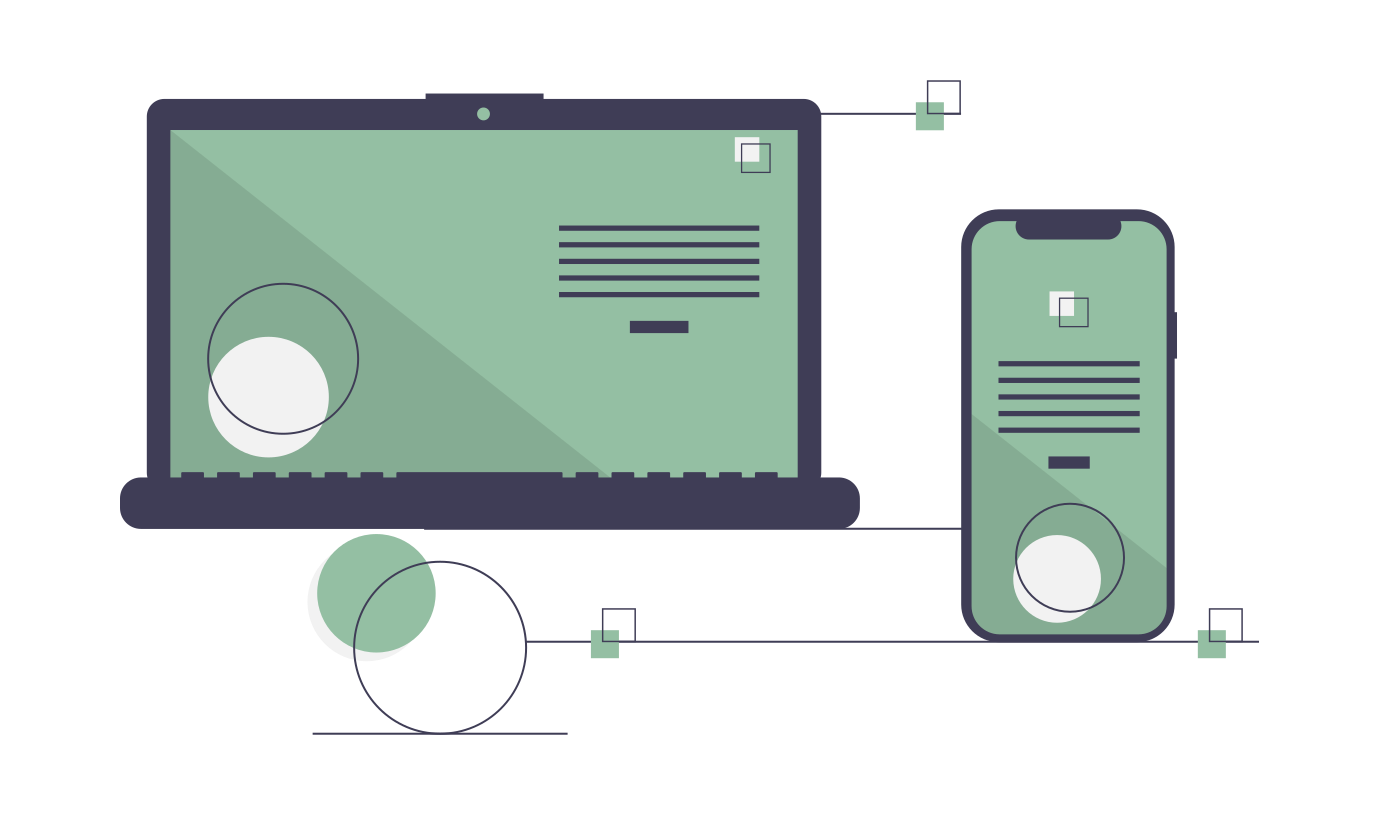 In this guide, we'll discuss the essential small business automation tools you need to save time, increase your revenue and build the ideal work-life balance you want.
Welcome to the 2020s. You can order just about anything from your phone to be delivered straight to your door; talk to your TV to take you straight to the program you want to watch; and ask your refrigerator what the weather is going to be like over the weekend.
We might not be cruising around in hover cars like The Jetsons (yet), but there is no denying that technology has certainly transformed the way we work, play, shop, communicate and live in general.
The continuous evolution of technology has helped us become more efficient in all aspects of our lives. And in business, automation has risen to be one of the most essential factors to consider when starting a successful company.
Entrepreneurs, start-ups and micro to small biz owners are among those that can benefit the most from adopting automation. And today, there are a great number of cost-effective and simplified tools that are designed specifically for their needs.
If you're a small business owner working 60+ hours per week, struggling to grow your business while sticking to a tight budget, automation is about to be your new best friend. By putting your most repetitive tasks and critical marketing tactics in the hands of a few intuitive SaaS platforms, you can save time, maximize your efforts, and grow your business faster than you could have ever imagined.
In this article, we'll explore 11 must-have small business automation tools you need to drive business growth. Let's get started.
If there's any word to describe the modern shopping experience today, I think we can all agree that word would be: INSTANT. Automation has made it incredibly easy for consumers to search, find, and purchase a product or service within seconds – right from the palm of their hands.
This means your clients or customers are expecting INSTANT responsiveness when they reach out with a question or problem. As a small business owner, you probably don't have a call center of representatives ready 24/7 to take your customers' calls. But you also don't want your customers calling your personal cell phone all day and night...
And that's where a virtual business phone system comes in.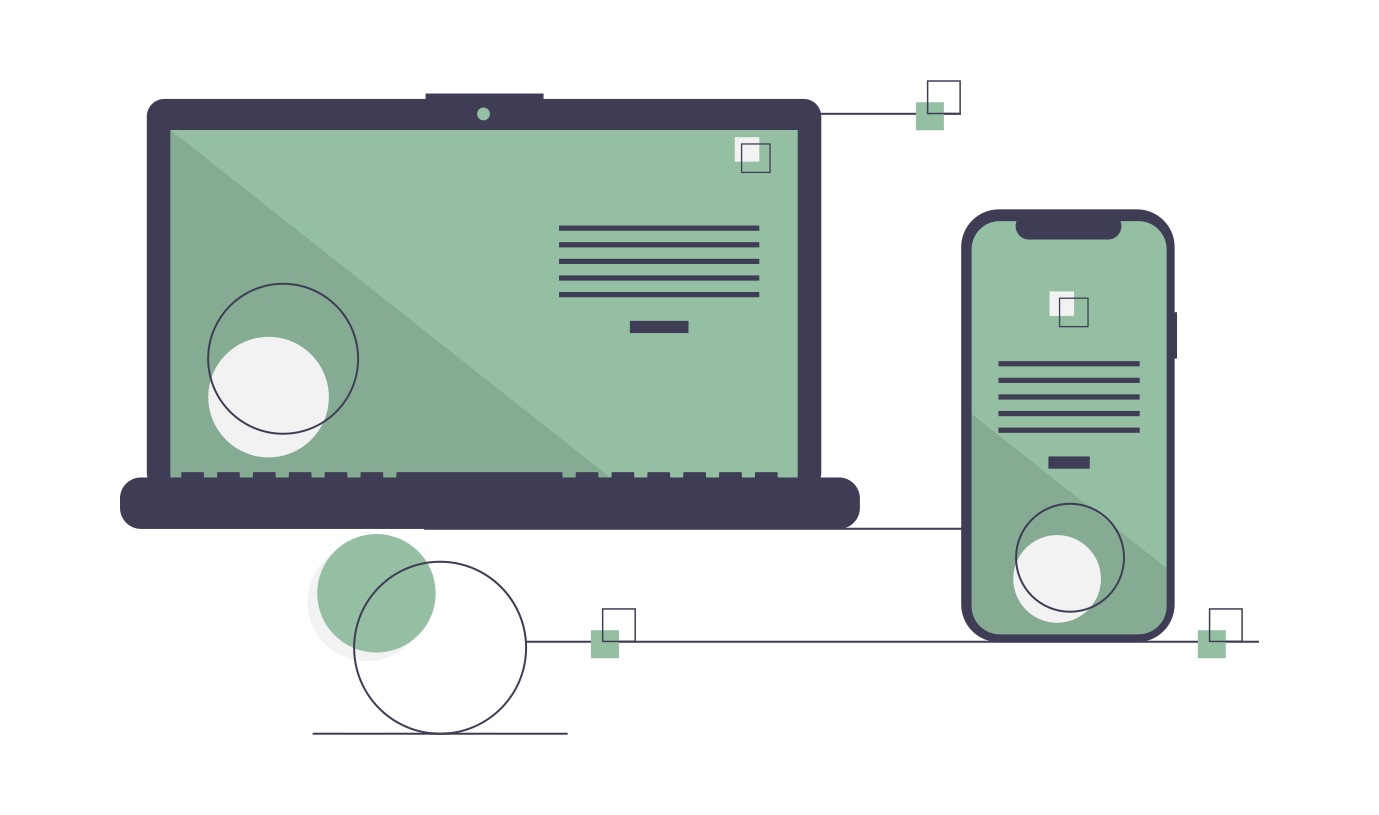 A virtual business phone system allows you to download a mobile app and set up a second phone number for your personal devices so you can turn your cellphone into a full service communications hub. Cloud-based business phone systems, like cloudphone.com, come optimized with essential automation features that allow you to answer phone calls from anywhere you go, and set up after-hour auto-attendants so you never miss a call.
Boost your responsiveness while generating real engagement with your customer base with an automated virtual business phone.
Our Recommendation:
Cloudphone.com is a simple, yet reliable cloud phone systems designed for the modern small business owner. It offers predictable automations for voice and text that reduce time spent on repetitive tasks without sacrificing customer service.
2. Text Automation Software
Another automation feature that typically comes with a cloud-based phone system is business texting. Studies show that an average of 66% of consumers today prefer texting a business in order to troubleshoot issues, communicate about billing questions, and update a reservation, appointment or purchase order among many other things.
It's no longer a question – your customers want the option of texting you. Text automation software enables you to send and receive texts, so you can open up that channel of communication without having to give out your personal number.
With text automation, you can also implement SMS marketing strategies like drip campaigns, and blast texts to send your subscribers special promo codes, sales alerts and other desirable marketing content.
It's a win-win. Your customers gain the ability to reach you instantly and via their preferred communication channel. And you gain an extremely effective way to engage with your customers to build brand loyalty, generate sales, and delight your customers.
Our Recommendation:
Cloudphone.com Business Texting
Cloudphone.com Business Texting feature offers business owners an easy way to text enable their mobile devices without giving out their personal number, and create simple SMS marketing campaigns to connect with customers directly and authentically.
3. Marketing Automation Software
If you don't have an extensive background in marketing or any experience with marketing at all, you're not alone. Business owners everywhere have launched successful companies without knowing a lick about how to market them.
What you've probably come to learn, however, is that marketing activities can be incredibly repetitive and time-consuming. From writing emails to posting on Instagram, these things eat up valuable time in your work week that you could be using for something more productive.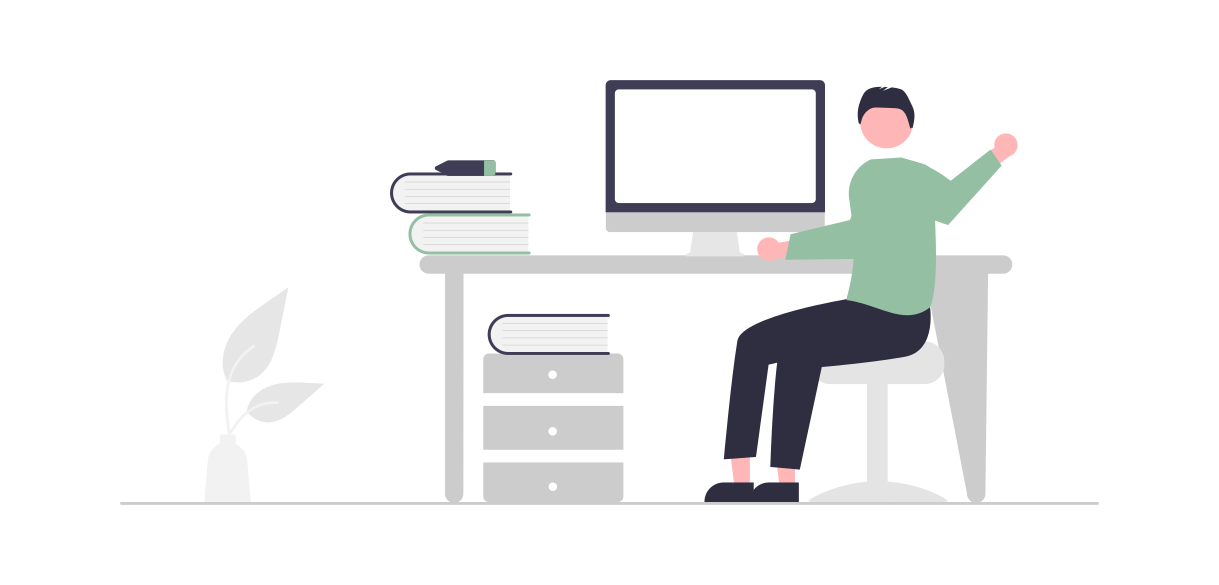 Marketing automation software makes it ridiculously easy to put these activities on autopilot. With a stand-alone marketing automation tool or full-service CRM (customer relationship management) system, you can automate your email campaigns, social media posts, lead scoring, audience segmentation, and more. Plus, you can do all this while still providing a personalized experience for each customer.
Our Recommendation:
HubSpot Marketing Automation Software
HubSpot is one of the leading CMS platforms for businesses of varying sizes. Its intuitive marketing automation software is ideal for small businesses on the rise, as it's designed for ease-of-use and scalability. HubSpot's marketing capabilities include email marketing, content creation and management, social media, lead generation, data and analytics, and more.
4. Lead Generation Software
Marketing to your target audience is one thing, but generating qualified leads and determining which ones are going to actually convert into actual paying customers is a whole other ball game. That's why lead generation software is a powerful automation tool that small business owners can really benefit from today.
Lead generation software works by providing all of the resources you (or your sales team) needs to move prospects from the early awareness stage to the loyal fanatic stage. Many of these AI-powered platforms will offer tools for lead scoring, tracking lead progress, and developing nurturing campaigns that work on your behalf to walk a customer through the sales process.
Our Recommendation:
Pardot by Salesforce offers intuitive lead generation software that enables small businesses to easily build organic and paid campaigns to drive traffic and generate higher conversion rates. Along with other marketing automation tools, Pardot provides the building blocks for landing pages, forms, KPI tracking, PPC, and social media.
5. Project Management Platform
Whether you're a team of one, two, three or many more, staying organized is key to your business growth. That's why you need a project management platform that will help you keep the ball rolling on important tasks and projects.
Project management software typically comes with a useful web portal that you can download to your computer or mobile device and access wherever you go. You can upload your tasks and receive automatic updates, reminders and alerts so you're always in-the-know about all the moving parts in your business.
Our Recommendation:
Asana has transformed the way teams of every size can manage projects, communicate, and track progress towards their long-term objectives. This user-friendly project management platform provides small businesses with a smarter way to delegate tasks and work together to set and reach goals.
6. Appointment Scheduling Software
Playing phone-tag or email-tag to schedule an appointment with a client can not only be incredibly annoying, but it can waste valuable time. If you're still scheduling appointments manually, you have no idea what you're missing.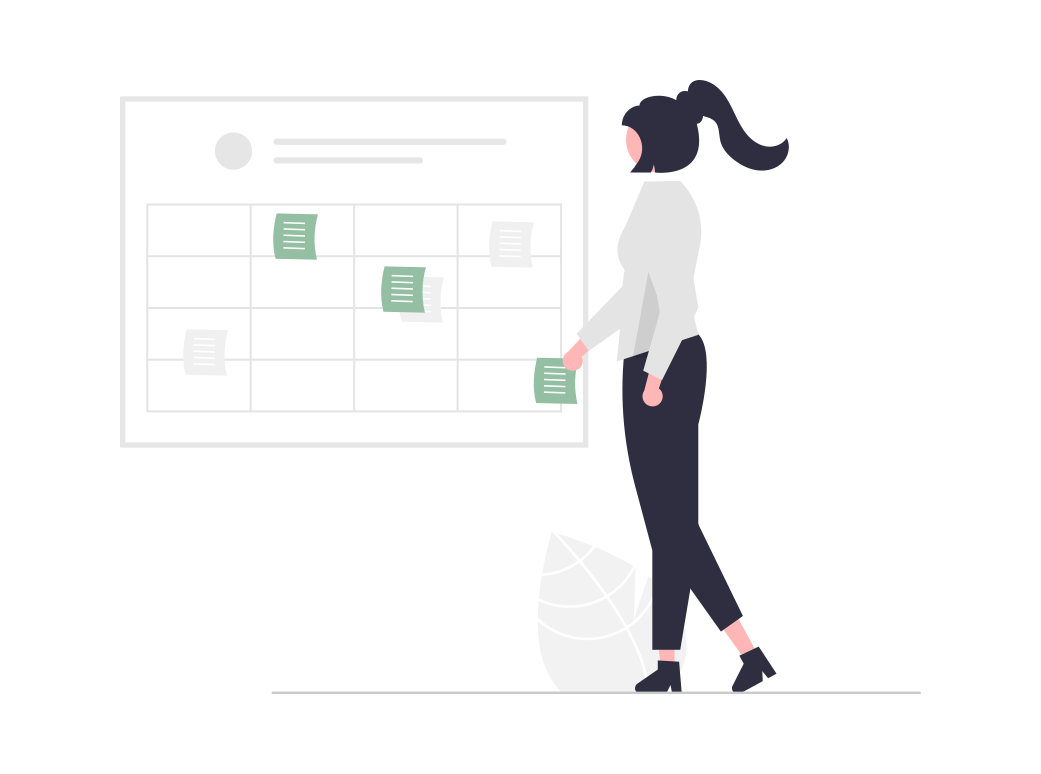 Appointment scheduling automation is a simple, yet essential tool that will help you save time and create a better experience for your clients. This type of automation enables your clients to instantly book time in your calendar without having to call or wait for you to email them back. All you have to do is add your link to your website, or email signature, or send it directly to a client and the rest is completely effortless.
Our Recommendation:
With a platform like Calendly, small business owners can quickly set up appointment scheduling automation that enables customers to book time with just a few simple clicks. By eliminating the need to manually schedule meetings or sales calls, business owners can stay focused on important matters. Plus, automated reminders and confirmations help reduce no-shows or last minute cancellations.
7. Accounting Tool
When it comes to budgeting and tracking your business expenses, technology is a godsend. Accounting software has evolved over the years from more complex tools that only a business manager or accountant knows how to manage to more simplified mobile phone apps that any business owner with a smartphone can manage.
Our Recommendation:
Quickbooks Online is a leading accounting software designed to help small businesses stay on top of their finances and keep their operations running more smoothly. Manage your expenses, facilitate payroll, and plan for growth with Quickbooks simplified accounting tools.
8. Content Management System
You've probably heard the saying – content is king/queen. Well, if we're going with this analogy, then your content management system is the castle, advisors… basically the whole dang kingdom.
A content management system, or CMS, hosts your website and all of the marketing material you have in play. It allows you to control your website and use it as a tool to attract and engage customers. Your CMS will also have built-in automation for marketing and lead generation, so you can set up campaigns, capture leads, and track all of the progress of your strategies in one place.
Our Recommendation:
Webflow is an ideal CMS for small businesses due to its do-it-yourself interface and low learning curve. It makes it possible to design a modern, high-quality and content-driven website without having to hire a development team or learn how to code.
9. Document Automation Software
If your day-to-day routine involves a lot of document creation, you're going to definitely want to implement a way to automate these incredibly repetitive tasks. Writing letters, agreements, contracts and other extensive docs can become quite time-consuming.
Document automation software comes complete with easy-to-use templates for all the docs you need, so you can just plug in the info and populate the document in seconds. Many industry-specific CRMs offer document automation as one of their key features and come equipped with all of the typical documents your profession requires.
Our Recommendation:
Pandadoc is a popular platform among small businesses. From marketing to HR, Pandadoc provides high-level templates for creating, editing, and signing documents across a wide range of industries. Small business owners can save time by replicating their routine document processes and enabling customers to sign electronically. Plus, it integrates with other popular tools for additional automation benefits.
10. Invoicing & Payment Technology
Consumers today enjoy the convenience of doing everything right from their smartphones. This includes the payment process as well.
In recent years, social commerce and text-to-pay capabilities have become increasingly popular. This type of automation enables your customers to receive a bill or invoice and pay it from their mobile device, without having to download a new app.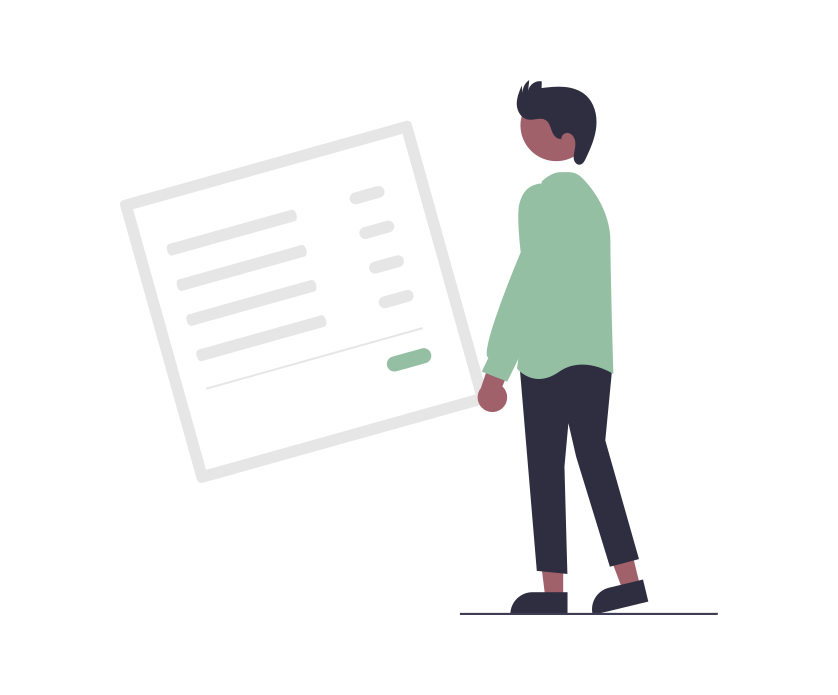 For service-based businesses that usually send invoices via email and wait for customers to mail a check or pay through one of the popular websites, payment technology is a major plus. It's fast, secure and improves the overall client experience by providing convenience.
Our Recommendation:
Stripe is a payment processing software that has quickly dominated the invoicing and billing space among micro businesses to Fortune 500 corporations. It's easy to implement and provides a safe, convenient, and customer-friendly method for facilitating transactions online.
11. Customer Service Software
Delivering exceptional customer service just got way easier. With an automation software designed to handle your customers' questions, issues, returns or other order changes, you can make sure every customer is given the same careful attention to detail and high-quality support. And as we all know, this is absolutely essential to growing your business these days.
Automated customer service platforms all work a bit differently. Some platforms offer a ticketing system that automatically prioritizes customer requests and fosters internal collaboration. You can set up bulk responses to frequently asked questions, and other actions to move through the same response processes more quickly.
Our Recommendation:
For a customized customer experience with automations that just make sense, Zendesk is on the top of our list. Designed for growing businesses, Zendesk comes complete with tools for improving customer communication, team collaboration and leveraging AI to help customers find what they need quicker.
12. Reporting & Analytics Software
You can't have business growth without analytics. How else are you supposed to track your progress and understand what's working and what's not? Reporting and analytics automation software can provide you with the reports you need to track, analyze, and optimize every aspect of your business – from marketing to sales to customer retention to ROI to… you get the gist.
Reporting and analytics software comes in many different shapes and sizes. They are often built into your CRM or ERP. It's wise to choose one that is industry-specific, but that's not always necessary.
Our Recommendation:
HotJar is a highly recommended software for gathering feedback and tracking key web analytics to make smarter business decisions. With HotJar installed, marketers, developers, and other key members of a small business team can analyze customer behaviors and how they interact with your website, so you can optimize your inbound strategy.
13. Integration Software
After reading through this list of small business automation tools, you might be thinking to yourself… that's a lot of different platforms to manage. You're already juggling a lot of different things on a day-to-day basis. Managing all of these different software sounds like a total headache.
Don't worry, the tech gurus have thought of just about everything! This is where integration software comes in to save the day. With a handy-dandy software called Zapier, you can now easily integrate all of your different platforms so that they work together, update each other, and connect with just a couple clicks.
Our Recommendation:
Zapier
Zapier makes it simple for small businesses to create automated actions between all of their applications, so they can save time, boost productivity and minimize human error. It's easy to adopt and integrates with nearly all of the popular platforms that the modern small business needs.
Small Business Automation
As a small business owner, your time is your most valuable asset. Don't waste it on repetitive busy work. By implementing automation for all of your basic, yet essential tasks, you can restore your freedom and spend more time focusing on what you love.
Ready to automate your communications? Cloudphone.com is the ultimate cloud-based business phone system designed specifically for small businesses. Transform your mobile device into an all-in-one communications suite to boost responsiveness, generate authentic engagement and build the business of your dreams. Book a demo to learn more today.